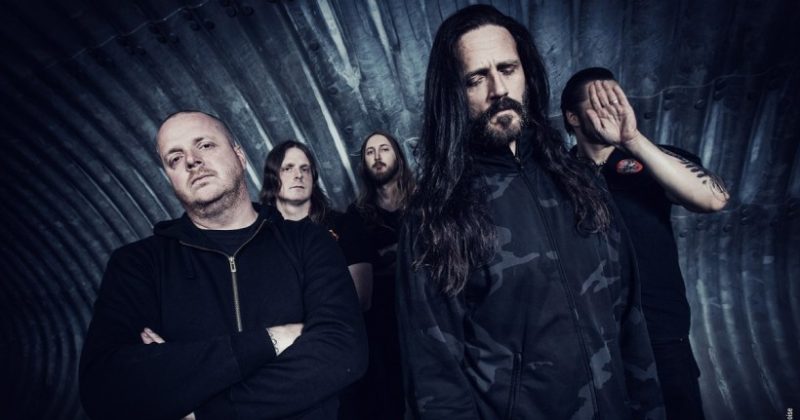 The Haunted tar sig ut på turné i vårar avlånga land för att beta av de tre stora städerna, Malmö, Stockholm och Göteborg. Men det är inte bara vi i storstäderna som är lyckligt lottade. Borlänge, Sundsvall, Eskilstuna och Hultsfred har också fått äran att skaka på nackarna.
The Haunted släppte den 25 Augusti i år sitt nionde studioalbum Strength In Numbers (2017) via deras bolag, Century Media Records.
Ut på vägarna kommer The Haunted ta med sig svenska Witchery som har släppt en helt ny singel som vi hoppas på att få höra live. Vi fick ett efterlängtat album, In His Infernal Majesty's Service (2016) och alldeles lagom till Sverigeturnén med The Haunted har Witchery släppt singeln True North (2017) även de via skivbolaget Centrury Media Records.
Datum och biljetter:
Borlänge – 15 September – http://bit.ly/2vRNVBC
Sundsvall – 16 September – http://bit.ly/2feJkmL
Göteborg – 21 September – http://bit.ly/2h5oxpE
Stockholm – 22 September – http://bit.ly/2x3eEhD
Malmö – 23 September – http://bit.ly/2wrEuZd
Hultsfred/Mörkaste Småland – 29 September – http://bit.ly/2vcvtaw
Eskilstuna – 30 September – http://bit.ly/2y39uR9
I samarbete med Kulturbolaget, Mörkaste Småland, Liljan, Club Destroyer & Lokomotivet