What a blast it has been to have the girls play in my home country, IRELAND! The support we received was amazing and the 'craic' was mighty! Lots of Guinness and potatoes (also known as 'spuds') were consumed!!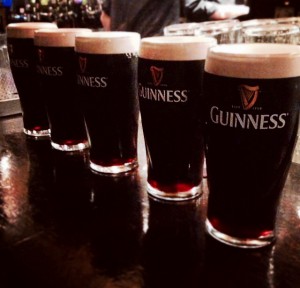 A big huge thank you to all my amazing friends and family for all the support last weekend and not only then but always! Mammy Cunningham made sure we were well fed so with our bellies full we said goodbye Belfast and hello Scotland!
Here we are in my bedroom (girls on tour!) and with my parents before we said farewell!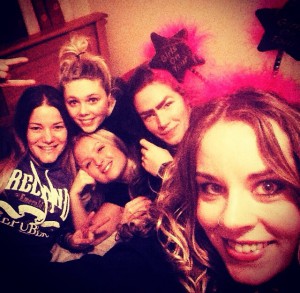 Crossing the Irish Sea on none other than Swedish owned 'Stena Line' (seriously is everything made and produced by swedes!!) we hit Scotland passing even more sheep and cows on route to the venue! The girls are loving it!
We reached Bannerman's our venue for our the Edinburgh show and we must give them a big shout out because the hospitality was second to none!! We even stayed in the apartment above the pub! This is usually dangerous where team TM are involved! Drinking is FAR too easy this way…roll right into bed lol!
We had a great show and for a Monday night there was a great turn out and the Viking power and vibe in the room was amazing haha!!Although poor Giorgia is finding the strong Scottish accent to get a hold of! Interpreter anyone?? Aye!!!
Lovely accommodation however I think we may have a Spanish moment again with ghosts!!