Vet du inte vad du ska göra av din kväll?
Ta dig till Harry B James och bli rockade av Grande och Sideburn, en kvalitativ rockmusiksafton utlovas och facebookeventet men mer info hittar du HÄR!
Saxat och klistrat för de som lider av latmask:
SIDEBURN Combines the best of the classic hardrock,blues, doom and the progressive genres and come up with their own unique sound.
For fans of Zeppelin, Sabbath, Rainbow, T?he Cult, Soundgarden, Ufo, Rush etc
http://www.facebook.com/si?deburnswedenfanpage
www.myspace.com/sideburnsw?eden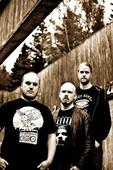 GRANDE brings groovy concrete to the stage. Sharp sludge in the footsteps of Black Sabbath, Corrosion of Conformity and Entombed.
Do – not – miss!