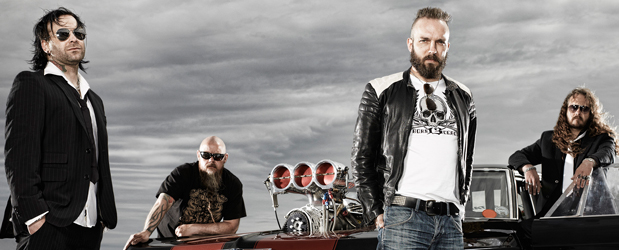 2008 signade Corroded med Ninetone Records. Deras debutsingel "Time and Again" blev ledmotivet till "Expedition Robinson".
Corroded gick direkt upp till #6 på Sveriges albumlistor med andra plattan "Exit To Transfer" men också deras första album "Eleven Shades of Black" var en stor succé. "Exit to Transfer" har djupa influenser till hårdrock från 70-, 80- och 90-talen
Corroded har efter detta vart main soundtrack till spelet Battlefield med låten "Age of Rage", släppt album nummer tre som döptes till "State of Disgrace" och de har turnérat med band som Avenged Sevenfold, Airbourne, Black Spiders och har vart förband till bl.a. Stone Sour, Whitesnake och Danko Jones.
Den 4 Juli kommer de till Trollhättan och spelar på Vicious Rock Festival!