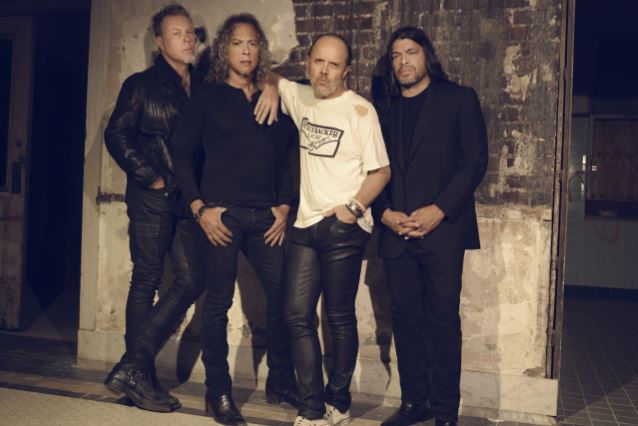 Metalgiganterna Metallicas hela katalog återvänder till betaltjänsten Napster, 17 år efter bandets ökända och omtvistad rättegång mot det före detta P2P fildelningsnätverket. Nyheten kom två dagar före ankomsten av Metallicas tionde studioalbum titlad Hardwired… To Self-Destruct.
Napster har uttalat sig som följande:
"The release of METALLICA's new album comes at an incredible time for streaming music with streaming subscriptions accounting for almost half of industry sales in the first half of 2016. Today, Napster is a legal, paid subscription service with a catalog of over 40 million tracks. We are thrilled to bring METALLICA's full catalog — including their latest new album — to Napster subscribers around the world."
Trummisen Lars Ulrich, som nyligen intervjuades av Mojo, uttrycker sina tankar kring bandets ökända juridiska strid med Napster som följande:
"I'm proud of the fact that we stood up for what we believed in at the time. Could we have been better prepared for the shitstorm that followed? Absolutely! We were ignorant as to what we were getting involved in. But that's always been the case."
Han fortsätter:
"In the beginning,  was a street fight… then all of a sudden this whole other thing happened and we were in the middle of it, alone. Every day that summer, there was not a musician or peer or somebody inside the music business who wouldn't pat me on the back and go, 'You guys are standing up for the rest of us.' But the minute we were out in public, we were on our own. Everybody was too shit fucking scared and too much of a pussy to take a step forward.
The only annoying thing that still resonates 16 years later is that the other side were really smart: they made it about money. But it was never about money. Never. It was about control. Yet still to this day there's this perception… that METALLICA are greedy (and) money-hungry, and that's not who we are or ever were."
Metallica stämde tidigare Napster när bandet upptäckte att en demoversion av låten 'I Disappear' cirkulerade på tjänsten innan den släpptes officiellt.