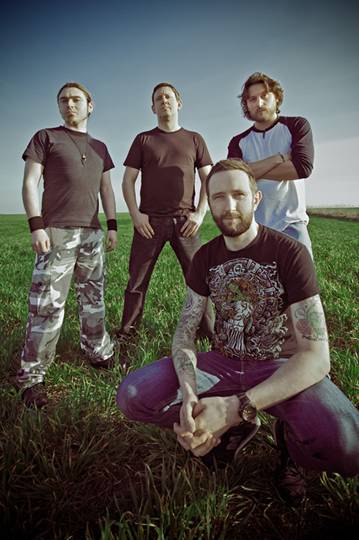 Post-punk bandet October File från England har släppt följande meddelande:


"After a busy summer of shows with Fear Factory and Prong, and some smashing festivals — Hellfest being the highlight — we are now going to bury ourselves in our fourth studio album.


"The album is entitled The Application Of Loneliness, Ignorance, Misery, Love And Despair – An Introspective Of The Human Condition. It will be a concept album based on the contents of the aforementioned title. Taking a look at the human state, what we see and what we feel in certain situations, and how we look at things totally uniquely. We hope that the album will see the light of day in March 2013 on the Candlelight label. More information as we see fit to release it.


"In the meantime we will release a live album/DVD with the performance taken from last year's Bloodstock Festival. It will come as a limited edition of 1000 only CD/DVD sets and will be entitled Renditions In Juxtaposition – Live At Bloodstock. Vinyl rights are being negotiated with a label, more on that when we have the information. The CD/DVD will be released via the Candlelight label on 22nd October 2012.


"Some one-off shows, etc. will happen, details when we have them."