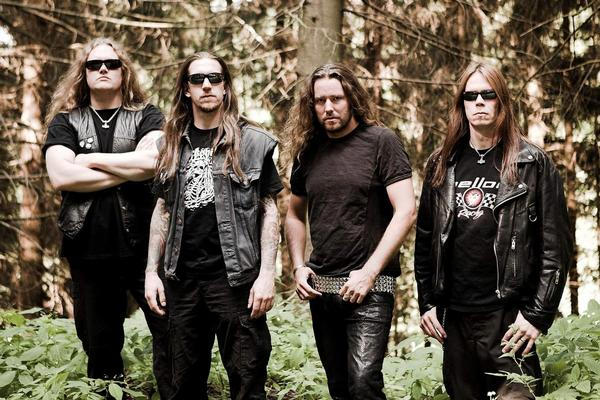 .
Nuclear Blast
.
Från Unleasheds elfte studioalbum Odalheim som släpps den 20:e april får vi en lyric video till Rise Of The Maya Warriors.
.

.
Frontman Johnny Hedlund:
"After years of struggle and toil against the armies of White Christ, the Midgard Warriors went across the open sea to gather the battalions there, and to build an army big enough to fight in the final stand," rails lead hornblower Johnny Hedlund. "At the end of the (Vinland) North American journey, the Midgard Warriors and their growing armies traveled through the Sierra Madre and into Central America to meet with the Toltecs, Olmecs, Aztecs and others. It seemed they had all joined forces to build a rebellion against White Christ. They were now known as the Maya Warriors. We joined for Blot and Celebrations to our common task and for life long freindship. We had now grown to be a very respectful army of warriors that set off to the European continent again…"
.
Odalheim spelade in i Chrome Studio och är producerad av bandets egen gitarrist Fredrik Folkare.
.
Odalheim innehåller :
.
01. Fimbulwinter
02. Odalheim
03. White Christ
04. The Hour Of Defeat
05. Gathering The Battalions
06. Vinland
07. Rise Of The Maya Warriors
08. By Celtic And British Shores
09. The Soil Of Our Fathers
10. Germania
11. The Great Battle Of Odalheim
.
Omslag:
.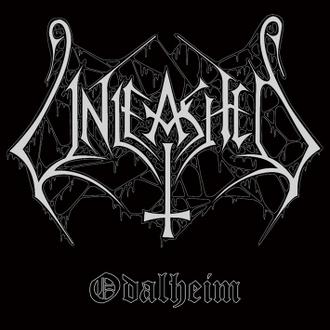 .
Unleashed-facebook HÄR.
Förhandsboka skivan HÄR så får du en tisha på köpet.
.